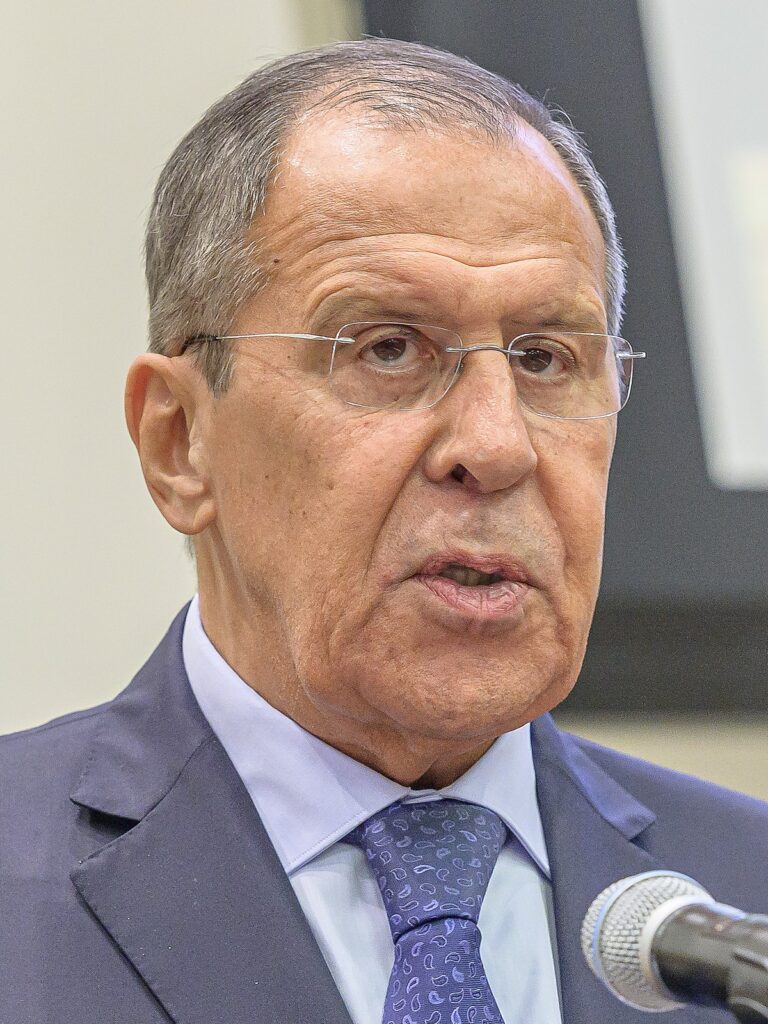 Rysslands utrikesminister Lavrov höll ett tal i FN:s säkerhetsråd igår. Vad sa han?
DN nämner inget om talet men återger Bidens tal tämligen utförligt. Martin Gelin: Biden ser Putins krig som en skamlös attack mot FN:s stadgar.
SvD skriver "Även Rysslands representant – utrikesminister Sergej Lavrov – närvarade under säkerhetsrådets möte, som hölls på torsdagen.
Lavrov tillbakavisade, inte oväntat, Blinkens anklagelser. I stället riktade han i sitt anförande in sig på Ukraina och ledningen i Kiev.
– USA och deras allierade har med hjälp av internationella människorättsorganisationer mörklagt Kievregimens brott, hävdade Lavrov." Blinken till FN: Låt inte Putin komma undan.
Jag återger RT:s rapport om talet: https://www.rt.com/russia/563352-lavrov-un-ukraine-impunity/
________________________________________________________________
Lavrov sätter fokus på "straffrihet" i Ukraina
Under flera år har västvärlden blundat för regimens överträdelser i Kiev, sade den ryske utrikesministern till FN.
Den nuvarande krisen i Ukraina orsakades av att västvärlden systematiskt döljer de brott som begåtts av de politiska ledarna i Kiev sedan Maidankuppen 2014, sade den ryske utrikesministern till FN:s säkerhetsråd på torsdagen.
Sergej Lavrov konstaterade att "straffrihet" ("impunity") är en bra term för det som har hänt i Ukraina, inte sedan februari utan sedan 2014, då USA-stödda nationalister och nynazister med våld störtade den demokratiskt valda regeringen. Ingen har någonsin hållits ansvarig för morden på Maidan, brännandet av fredliga demonstranter i Odessa eller morden på oliktänkande, påpekade han.
Samtidigt har civila i Donbass bombats skoningslöst i åratal och människor där har kallats terrorister och till och med underlägsna människor, bara för att de vägrar att acceptera kuppens resultat och insisterar på sin grundläggande mänskliga rättighet att tala ryska, fortsatte Lavrov.
Ukraina har slutligen förvandlats till en nazistisk totalitär stat.
Den ryske utrikesministern presenterade en lång lista över kränkningar av de mänskliga rättigheterna från Kievs sida som ignorerades av olika europeiska och globala människorättsgrupper, från "bränning av böcker, precis som i Nazityskland" till användning av förbjudna "petal"-landminor mot civila i somras.
"Sådana skändligheter blev möjliga och förblir ostraffade på grund av att USA och dess allierade, med medgivande från internationella människorättsinstitutioner, systematiskt har dolt Kievregimens brott i åtta år och baserat sin politik gentemot [Ukrainas president Vladimir] Zelensky på den välkända amerikanska principen: han må vara en b*tch-son of a b*tch, men han är vår b*tch-son of a b*tch", sade Lavrov.
Detta var en hänvisning till ett apokryfiskt citat som tillskrivs president Franklin Delano Roosevelt och som tros gälla antingen Anastasio Somoza i Nicaragua eller Rafael Trujillo i Dominikanska republiken – båda USA-stödda diktatorer.
Lavrov anklagade också de ukrainska väpnade styrkorna för att använda civila som mänskliga sköldar och sade att Ryssland och Donbassrepublikerna kämpar mot "västvärldens militära maskin" i Ukraina, med USA och dess allierade farligt nära att vara öppna deltagare i konflikten.
Moskva har delat med sig av bevis som visar att västvärlden har försökt göra Ukraina till en framskjuten utpost som kan hota Rysslands säkerhet, sade Lavrov till FN. "Jag kan försäkra er om att vi inte kommer att låta det ske".